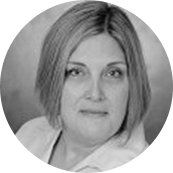 Lisa Volekaert is a director of 19 Degrees North Fund Services Ltd. ("19 North FS"), a Company Manager regulated by the Cayman Islands Monetary Authority and specialist fiduciary services firm. Lisa has worked in the global investment funds industry for over 25 years.
Prior to joining 19 North FS, Lisa served as Senior Vice President at Walkers Fund Services Limited (acquired by Intertrust), a Cayman Islands licensed Trust Company and Mutual Fund Administrator. During her tenure at Walkers Fund Services Limited, Lisa held directorships on investment funds and other vehicles covering a broad range of investment strategies and platforms.
Lisa was the Chief Financial Officer for Accelerated Capital Investments Ltd., a family owned investor and public relations company in Ontario, Canada before joining Walkers Fund Services Limited in 2006.
Prior to her position at Accelerated Capital Investments Ltd., Lisa was Vice President and Senior Account Manager, Global Fund Services, at the Bank of Bermuda Ltd. (HSBC Group) in Hamilton, Bermuda. There, Lisa was instrumental in building and managing strategic relationships for a number of significant mutual and hedge fund clients. In this role, she led a team that was responsible for the accurate and timely delivery of full fund administration services to a variety of convertible, private equity, hedge and fund-of-fund clients.
Lisa also has significant risk-based audit and tax experience. While at the Bank of Bermuda Ltd., Lisa was responsible for conducting risk-based financial and operational audits covering all departments within the Bank, both locally and internationally. Additionally, prior to joining the Bank of Bermuda Ltd. in 1997, Lisa worked at Deloitte in Ontario, Canada for 8 years where she held various audit and tax roles, including that of Tax Manager.
Lisa is a member of the Chartered Professional Accountants of Ontario (formerly The Institute of Chartered Accountants of Ontario; Canada), a Chartered Financial Analyst (CFA) charterholder, a member of the CFA Institute, a member of 100 Women in Hedge Funds, and a member of the Cayman Islands Directors Association. Lisa received a Bachelor of Business Administration degree (Co-op Accounting Option; with Honours) from Brock University in Ontario, Canada.
Having worked in Bermuda and the Cayman Islands for over 15 years collectively, Lisa has gained extensivee experience in the offshore financial industry, a comprehensive understanding of the markets and a command of varying types of hedge fund strategies. Lisa applies this valuable experience and jurisdictional knowledge to her current portfolio of directorships.