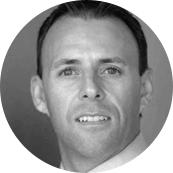 Scott P. Lennon, CPA, CA, CFA (CPA Illinois)
( Managing Director )
Scott Lennon is the Principal and Managing Director at 19 Degrees North Fund Services Ltd. ("19 North FS"), a Company Manager regulated by the Cayman Islands Monetary Authority and specialist fiduciary services firm. Scott has over 25 years of experience in the global investment funds industry.
Prior to founding 19 North FS, Scott was the Head of Fund Services at Walkers Fund Services Limited (acquired by Intertrust), a Cayman Islands licensed Trust Company and Mutual Fund Administrator. In 2003, Scott was recruited by Walkers to launch a fund services business. Over the course of 9 years, Scott successfully created the Walkers Fund Services business and ultimately directed a team that provided Director and Trustee services to over 500 clients. Scott was also responsible for developing the group's internal compliance and risk policies.
Up to 2003, Scott was the Head of Investment Fund Services at State Street Cayman Trust Company Ltd. There, he successfully headed the transition of State Street's acquisition of Deutsche Bank's Global Securities Services business to the State Street platform.
Prior to joining State Street, in 2001 Scott was the Head of Investment Fund Services at Deutsche Bank (Cayman Islands) Ltd. where he led the team that was responsible for the administration of a portfolio of 60 funds with assets in excess of U.S. $7 Billion. Scott had direct reporting authority to the Head of the Offshore Funds Group at Deutsche Bank. Scott was also a member of the Deutsche Bank Offshore Pricing Committee which dealt with key issues relating to the pricing of assets across the entire portfolio of funds under administration. Prior to heading Deutsche Bank's Offshore operation in the Cayman Islands, in 1997 Scott was a Manager in the Alternative Investments Group at KPMG in the Cayman Islands. Prior to Scott's arrival in the Cayman Islands in 1997, he resided in Montreal, Canada, where he worked at both KPMG and Deloitte.
Scott is a member of the Institute of Chartered Professional Accountants of Ontario (formerly The Institute of Chartered Accountants of Ontario; Canada), the American Institute of Certified Public Accountants, and he is a Chartered Financial Analyst charterholder. Scott received a Graduate Diploma in Public Accounting from McGill University, Montreal, Canada and a Bachelor of Commerce (Honours) from Carleton University in Ottawa, Canada.
Scott is an approved Principal with the National Futures Association and he has held appointments on entities that are registered with the Securities and Exchange Commission.
Scott is a member of the Executive Committee of the Cayman Islands Directors Association and a former member of the Board of Directors of the Cayman Islands Society of Financial Analysts.
Scott has provided fiduciary services in the investment funds industry for over 13 years and currently holds directorships on a myriad of investment funds covering a wide range of strategies and objectives.